29 April 2022
INVITATION

| 5th European Laudato Si' Reflection Day to be held on 17 May 2022
29/04 - The European Laudato Si' Alliance (ELSiA) is pleased to invite you to the 5th Laudato Si' Reflection Day to be held online on Tuesday 17 May 2022 from 9:30 to 12:30 and from 14:00 to 18:00 (CEST). The theme of this year's gathering is "Two Generations, One Journey".
PHOTO

| Carmelite fathers and brothers visit COMECE
26/04 - COMECE General Secretary Fr. Manuel Barrios Prieto welcomed a group of Carmelite fathers and brothers from Bruges (Belgium) to present COMECE's mission of dialogue with the EU institutions. Contact our Secretariat if you would like to visit us and learn about our work.
RESOURCE

| COMECE publications from 1996 to 2022 are now available online

15/04 - Following the launch of the new website of COMECE, we are happy to inform you that all our publications released between 1996 and 2022 are now available on our new digital archive. Discover the archive
JOB OPPORTUNITY

| JESC is looking for a Junior Communication Officer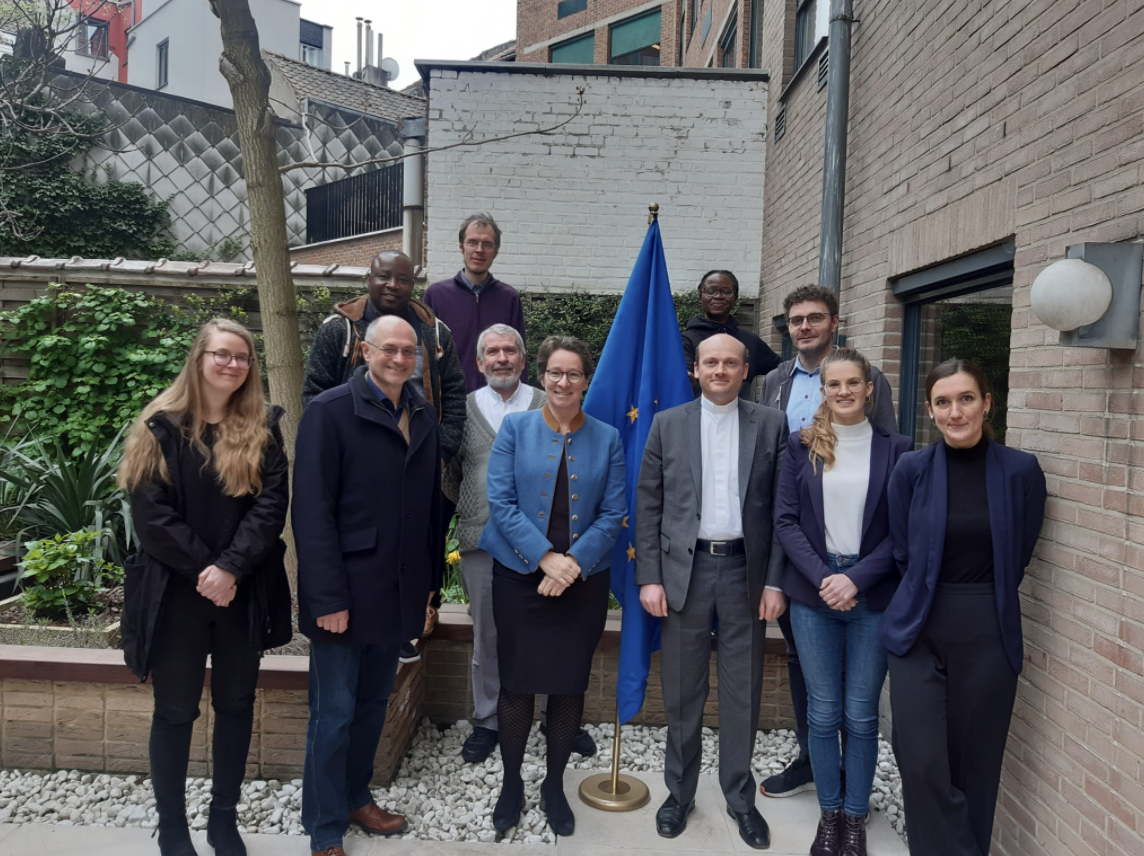 24/04 - The Jesuit European Social Centre (JESC) - one of our closest Brussels-based partners - is looking for a Junior Communication Officer to implement the organisation's communication activities by creating written and audiovisual content. Deadline: 20 May 2022. Apply now

AGENDA

| Check out COMECE's activities for May 2022

PRESS OFFICE

alessandro.dimaio@comece.eu
The Catholic Church in the European Union
Commission of the Bishops' Conferences
of the European Union