20 May 2022
EVENT

| Registration now open for the 2nd Catholic Youth Convention on the Future of Europe
18/05 - COMECE and the Konrad-Adenauer-Stiftung (KAS) invite you to participate in the 2nd edition of the Catholic Youth Convention on the Future of Europe, to be held on Thursday 2 June 2022 on the theme "Sharing our dreams on the future of Europe". Info & Registration
NEWS

| 5th European Laudato Si' Reflection Day

17/05 - H. Em. Cardinal Jean-Claude Hollerich SJ, President of COMECE and Honorary President of ELSiA, participated in the 5th edition of the European Laudato Si' Reflection Day, organised by ELSiA on the theme "Two Generations, One Journey". The event, held in a hybrid format, gathered people from all over Europe and allowed them to hear inspiring stories of ecological conversion and to exchange on the contribution of the Catholic Church for a sustainable and fair food and textile production system. Info and video to come soon. Photo Gallery
PHOTO

| Religious actors promoting peace and sense of citizenship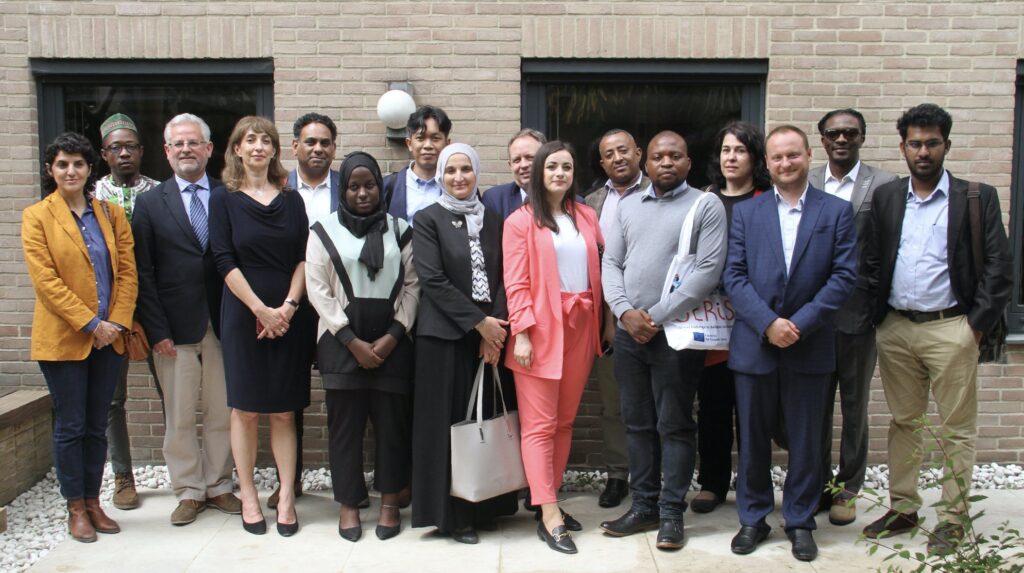 16/05 - COMECE received participants of the EU-funded project 'Global Exchange on Religion in Society'. Together we discussed the contribution of religious actors to promoting peace, social inclusion, freedom of religion, and a shared sense of citizenship. Photo Gallery
OPPORTUNITY

| Internship in communication available at CIDSE
20/05 - CIDSE is an international family of Catholic social justice organisations based in Brussels, and promoting justice and transformational change to end poverty and inequalities. The organisation is looking for a young intern to strengthen its communication team from mid-June 2022. The successful candidate will contribute in securing and increasing CIDSE's online presence and visibility via different tools. The position is full-time; part-time is possible with a minimum 75%. The offer includes a fixed-term 6 months agreement.
PHOTO

| Czech religious delegation visits COMECE

18/05 -
Happy to have exchanged with a group of Czech Catholic and Protestant priests and religious on the contribution of Churches to the European project, in particular on peace, citizens' participation, and the role of religion in public space.
EVENT

| JESC organises discussion meeting on private sector's role in the green transition
20/05 - In the context of the Laudato Si' Week, the Jesuit European Social Centre (JESC) organises the event "Business and the Earth", a discussion meeting on the private sector's role in green transition through the prism of Laudato Si'. The event will be held online on Friday 27 May 2022 at 11:30-13:00 (CEST). Registration
EVENT

| Ecological film featuring Pope Francis takes major step toward global release
20/05 -
Footage from a new feature-length documentary film on Laudato Si', "
The Invitation"
, will be shown to the general public for the first time ever during an online event during Laudato Si' Week.
The Invitation
will have its global release later this year.
The event is organised by the Lau
dato Si' Movement
on Friday 27 May 2022 at
14:00-15:00 (CEST)
. Registration
COMECE PRESS OFFICE

Media & Communications Officer
alessandro.dimaio@comece.eu
The Catholic Church in the European Union
Commission of the Bishops' Conferences
of the European Union