On the occasion of the 40th anniversary of COMECE, we warmly invite you to participate in the Mass for Europe, to be celebrated at the Église Saint-Dominique, Brussels, on Wednesday 28 October 2020 at 19h00.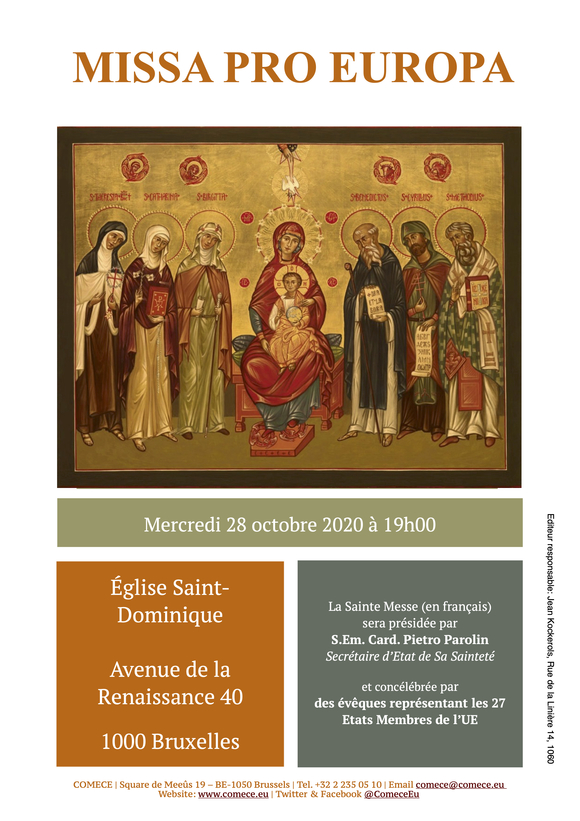 The Mass will be presided by H. Em. Pietro Parolin, Cardinal Secretary of State of His Holiness Pope Francis. Cardinal Parolin will be in Brussels to participate in the 2020 Autumn Assembly of the Bishops of the European Union.
The settings of the Mass for Europe will ensure strict respect of Covid-19 measures. The number of persons attending the event will be limited, so you are kindly invited to register your participation in advance. Wearing a facial mask will be mandatory, so please bring your own mask, and respect social distancing.
The Mass for Europe will be broadcasted live on the Facebook page of COMECE.
Mass for Europe
Église Saint-Dominique
Couvent des Dominicains, avenue de la Renaissance 40, Bruxelles
Wednesday 28 October 2019 at 19h00