As denoted by the fundamental right to education and the right to take part in cultural life, Education and Culture are essential policy areas for our societies. In order to participate in social life, each and every learner shall receive an integral education, which allows them to develop according to their own capabilities, addressing both their social, interpersonal and intercultural competences and the skills needed for employability.
In dialogue with the EU institutions, COMECE promotes an integral understanding of education that allows each person to mature and reach personal fulfillment and meaningful engagement in societies and communities – building on the longstanding experience of the Church in formal, non-formal and vocational education. In an increasingly pluralistic and rapidly changing world, understanding cultures is paramount to build peace and dialogue among peoples.
In its mission of dialogue and its contribution to cultural policies at EU level, COMECE underlines the value of Christian heritage for the European identity and integration, as well as the need for the preservation of cultural and religious heritage as a tool to understand Europe's past and present. Fostering culture and creativity means building the conditions for togetherness, mutual respect and openness in our intercultural societies.
COMECE is assisted in this mission by a Working Group on Culture and Education.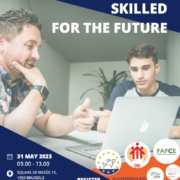 8 May 2023
COMECE invites you to participate in the conference "Grounded in the Present, skilled for…
#Education & Culture
17 March 2023
This month, our 'Christian Heritage month by month' column presents the Festival of…
#Education & Culture
10 February 2023
The tomb of Blessed Dr Ladislaus Batthyány-Strattmann. (Photo: Diocese of Eisenstadt)…
#Education & Culture